---
Explore Whakapapa Village
from $30
Duration
Full Half Day
Tour Type
Short Walks, Sight Seeing
Transport
Return One Way
Location
Mt Ruapehu
---
Whakapapa Village
Whakapapa Village has an abundance of things to do and see. It is the main access point into the Tongariro National Park and is the gateway to Mt Ruapehu. Visitors can enjoy a range of short hiking tracks and explore the Tongariro National Park Visitor Centre. As well as site seeing or skiing on Mt Ruapehu.
The Tongariro National Park Visitor Centre (DoC office) offers expert information on the local area and activities. Including hiking tracks, weather conditions, current safety messages, ski field information as well as extensive knowledge about the heritage of the national park, conservation and Māori history. Hut tickets for the Northern Circuit and for the Round the Mountain tracks can be purchased from the Visitor Centre along with topographic maps and brochures.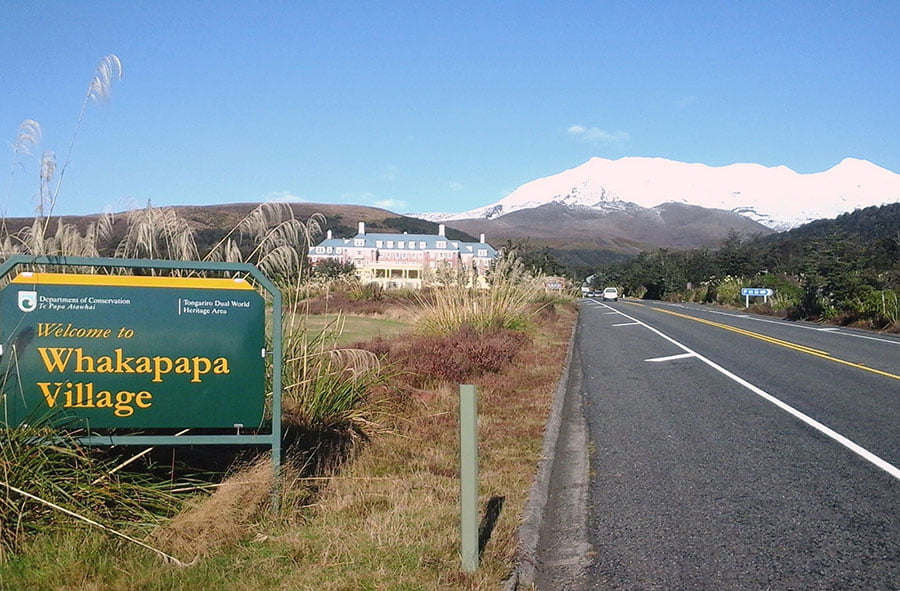 Whakapapa Village Walking Tracks
In and around Whakapapa Village there is a range of short walking tracks from 20 mins, to longer tracks up to 6 hours. Download the Walks around the Tongariro National Park brochure for full details.
Short Walks
Whakapapa Nature Walk – 15 min loop track.
Mounds Walk – 20 min return.
Tawhai Falls – 20 min return.
Longer Walks
Ridge Track – 30-40 min return.
Taranaki Falls – 2 hrs return.
Whakapapanui Track – 2 hrs return.
Silica Rapids – 2.5 hrs return.
Tama Lakes – 5-6 hrs return.
Advanced Track
Whakapapaiti Valley – 4-5 hrs return.
Tongariro Crossing Shuttles
There are so many options for a full day or a half day in the Tongariro National Park. Whakapapa Ski Area has spectacular scenery which can be accessed via the Sky Waka gondola (charges apply).
We have 3 shuttles to Whakapapa Village each day, with 2 return times. So you have full day or part day options available.
See the shuttle timetable for departure and return times